Our Services
Service Restoration Storage
At North Shore Pontoon Center, our focus and personalized approach provides customers with professional service, customized options, greater value and a better total boating experience.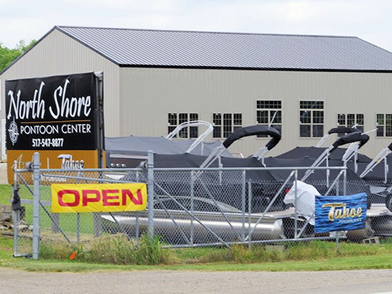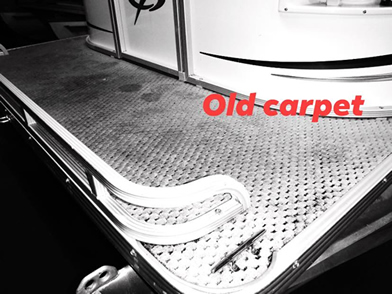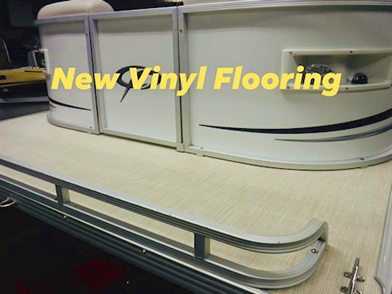 Pontoon Restoration

Canvas & Upholstery Work

Service & Maintenance

Online Store for Parts

Watercraft Winterization

Shrink Wrap Services

Indoor & Outdoor Storage

Pickup/Delivery
---
Pontoon Restoration
We are the largest Pontoon Restoration Specialist and Supplier in the area!
North Shore Pontoon Center can rebuild your boat from the pontoons up with full refurbishment capabilities by replacing decking, flooring, carpet, aluminum railings, upholstery, furniture, and more! We will work with you to custom design your pontoon boat just the way you want it. We have numerous color schemes, interior layouts, and furniture styles to choose from. We use only the finest in upholstery and accessories and seating that offers the ultimate in comfort and style.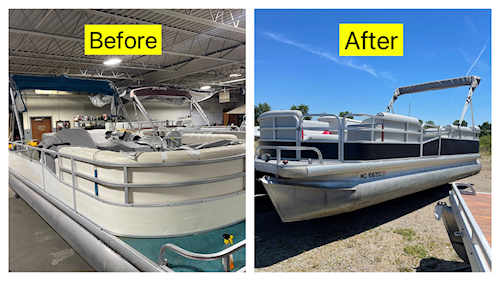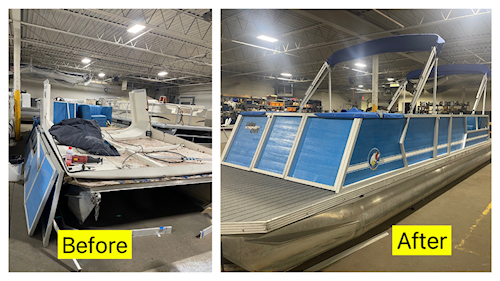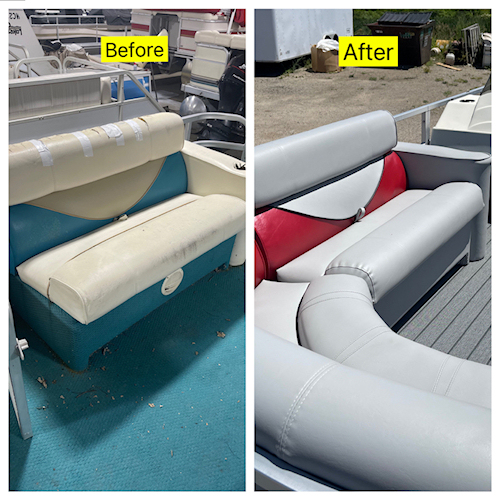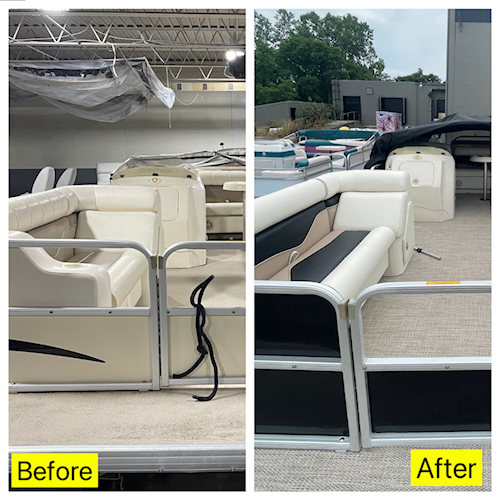 Flooring is available in three variations of a wood-look vinyl as well as tan and gray. These types of floors are getting increasingly popular in the industry as they are less prone to mildew and stains and are generally easier to maintain. We also offer our specialized cleaning services to clean your pontoon and make it look just like new. Give us a call and let us help get your pontoon back to looking great!
New! We have added a few additional woven vinyl flooring options shown below.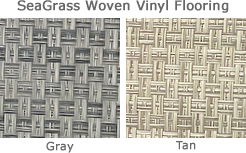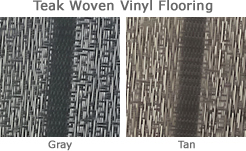 ---
Canvas and Upholstery Work
At North Shore Pontoon Center, we offer canvas and upholstery work. New mooring covers, seat covers and bimini tops can be made here. Our services also include minor repairs to these particular types of canvas. We also repair/re-upholster torn or fading seats.
---
Service and Winterization
We are a full service dealer having highly qualified service mechanics on staff. Give us a call and we will get you scheduled for whatever service you may need. We pledge to use our best efforts in a timely manner and to make your experience with us both beneficial and enjoyable.
We offer routine maintenance such as oil changes, checking batteries, and lubricating equipment, along with our winterization services. We also perform diagnostics and repairs in areas such as electrical issues, motor rebuilds, carburetor cleaning, troubleshooting fuel system problems and more.
---
Shrink Wrap and Storage
We offer indoor and outdoor storage for pontoons, boats and personal watercrafts. As a storage customer, your boat will be picked up in the fall. North Shore Pontoon Center will professionally winterize it before shrink wrapping for winter storage. In the spring, it will be cleaned inside and out, fully inspected by our experienced mechanics, and then set up for delivery.
---
Pickup and Delivery
Do you need help getting your boat in or out of the water? North Shore Pontoon Center is more than happy to help you. There is a charge for this service which is dependent on your location and needs. Please give us a call and we can tell you the rate and answer any questions that you may have.