Welcome to

North Shore Pontoon

Center

Your Complete Luxury Pontoon Headquarters


North Shore Pontoon Center is your full service dealership for new luxury pontoons. Our product lines include luxury Avalon and Tahoe Pontoons and custom, built-to-order Bay Harbor Pontoons. We have a showroom, a pro shop, and offer docks and lifts, professional restoration services for flooring, railings, and furniture, canvas and upholstery work, full service and winterization, and shrink wrap and storage.
Our focus and personalized approach provides customers with professional service, customized options, greater value and a better total boating experience than any other local provider of marine related services. Come Check Us Out!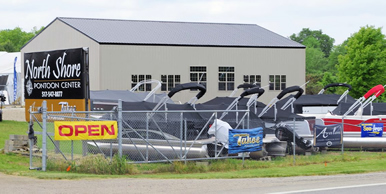 Our Hours
Monday: Closed
Tuesday-Saturday: 10 am - 5 pm
Sunday: 11 am - 2 pm
---
Featured Dates
Services & Storage
Our full service dealership offers routine maintenance, diagnostics and repairs, winterization, shrink wrap, indoor and outdoor storage facilities, and pickup/delivery services. Learn More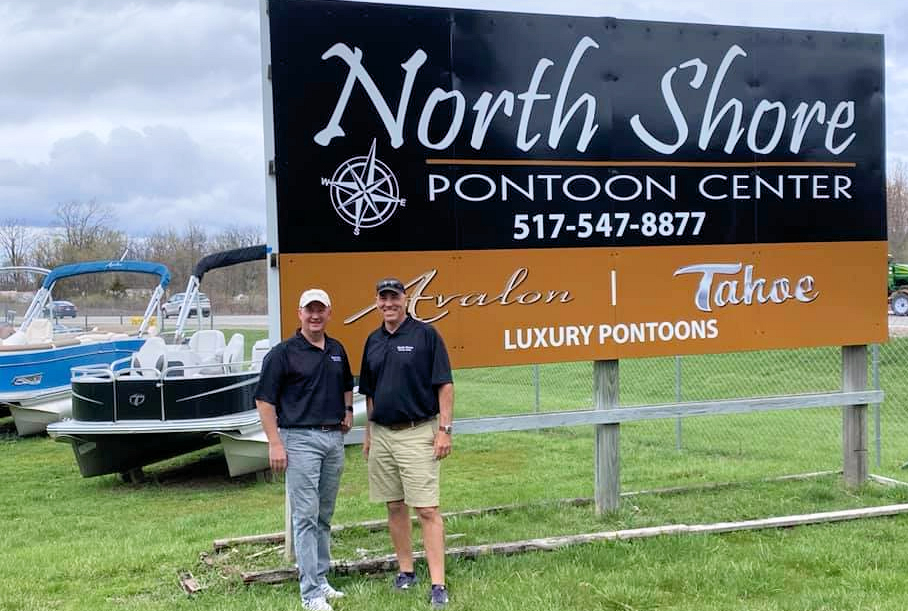 We are here to make your experience a Great One!
One-stop full service pontoon dealership.
Large showroom of new luxury pontoons.
Offering new and custom built pontoons.
Pro Shop with excellent brands and products.
Pontoon restoration specialist and supplier.
Service, winterization, and shrink wrap options.
Indoor and outdoor storage facilities.
Professional and knowledgeable staff.
In business and serving the community since 2000.
---
North Shore Pontoon is a great place to

visit!

shop!
Located near Devils Lake on US-223... Addison, Michigan
Come Visit Us
Our showroom has a large selection of High-End Luxury pontoons.
We offer a variety of pontoons that are top-notch in style, performance, and reliability.